A have a book problem. And it's not just whether or not I have too many (which is highly likely).
No, the pressing problem at this point is in the form of an adorable ten-month-old boy.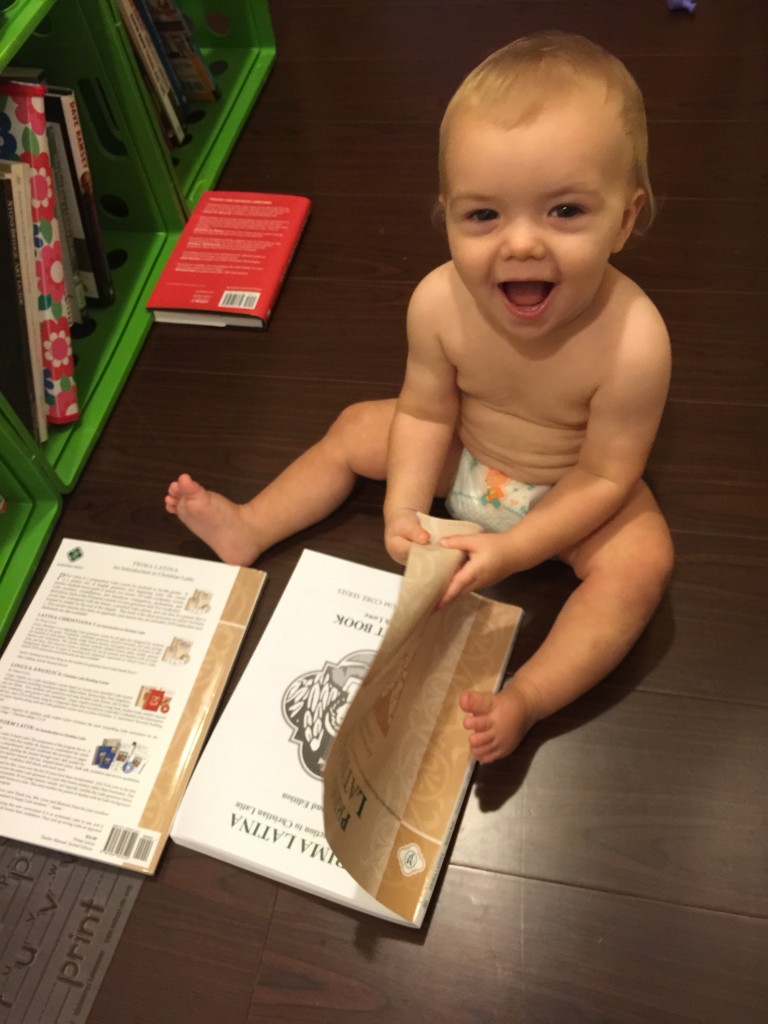 He not only professes a love of latin workbooks– he also loves to make huge messes. An inconvenience which led me to box up a good portion of our books and start researching personal library apps so I can remember what's actually in those boxes.
I eventually settled on Book Buddy Pro ($4.99 for the ios version).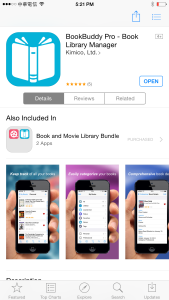 It allows me to add books by scanning the barcode, searching online, or adding them manually.
Now, don't get too excited at the words, "scan by barcode." Sometimes the system doesn't find the book or occasionally finds the wrong book! But in researching various apps I found that this is a common problem. (This is pure speculation, but I suspect it has something to do with the accuracy of how ISBN numbers are maintained rather than the app itself.)
Anyway, you can easily add a book and picture manually using the app. An added bonus to this feature is that I realized I can include other educational items such as flash cards and games. (Actually, it might end up becoming a household inventory app about the time we make an international move in a few months.)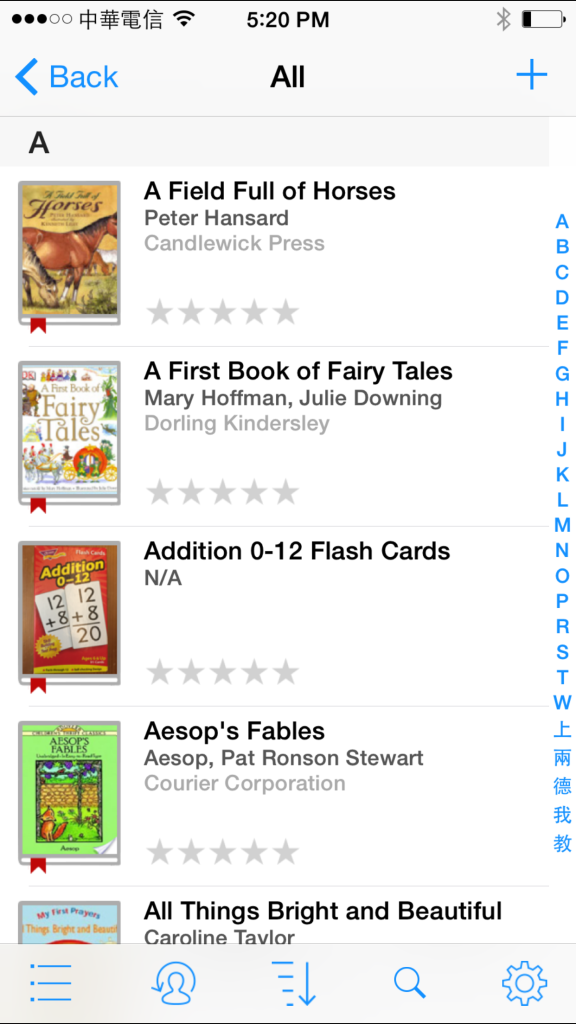 Tags can also be added to each book providing detailed information such as whether the book is part of a specific curriculum package, topic, reading level, and  shelf or bin location.
Once I finally get all the physically books added to the app I plan to add all of our e-books.
That is assuming I don't have to spend too much time defending the remaining vulnerable shelves from a certain little raider.